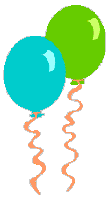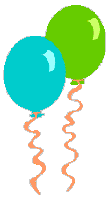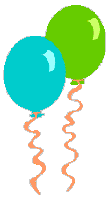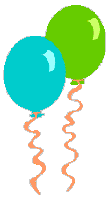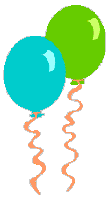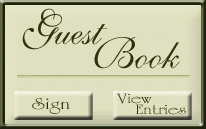 Learn about our organization.

See if it's something you'd like to join!

View our upcoming activities and  events from May 25 to June 7

Contact the people who make

this organization work.

Check out what we've done

Photos from our activities.

Send us e-mail or regular mail.

Make suggestions.

Let us know you were here. Introduce yourself.

Tell us what you think of this web site or this organization.

Look at what others have said.


Splish-Splash: West Virginia white water excursion was a raft of fun for the many Fan 50 members who attended. Can you pick out the four Fan 50 dare-devils in this photo?

Three faces of Den as "Elvis" and some of his "ardent" supporters from the Karaoke Finals at Bogey's. The unbiased supporters claimed Den came in a close second! Jacket and frilly shirt by After Six Formal Wear from around 1980! Photos by Sue Kelleher.

The kayak adventure at Lake Oswego, near Chatsworth, NJ,  pleased everyone who attended. Here, members Marge and Pat take a moment to enjoy the natural surroundings of their first destination - the shore on the far side of Lake Oswego.

They had to leave their real firearms at home for this kayak outing, but Karen and Bob brought the next best thing with them - genuine super soakers. Fortunately for the photographer, his camera was of the waterproof variety!

At a Civilized Survivor's house party, Marilyn shows the proper technique for bouncing the magic ball through the treacherous terrain.

Billiards Bash pro, Sandy, demonstrates the appropriate look when aligning a critical shot.

Shore House Shenanigans are absent from this almost polite, group shot of those attending a multiple-event outing at a members shore house in Ocean City.

Y'know how long it took to get this unruly group of people to stand still and look at the camera? A looong time!

Starving artists Carole and Den add some finishing touches to their shore scenes at a novice art class.

The class was hosted by the Fan 50s who filled the room with 10 rookies (No doubt a major challenge for the patient instructor!)

At this point of the 3 hour class, it was 1 PM, so these were indeed starving, (but satisfied) artists!

Photo by host,

Sue Kelleher

In our first bird watching outing, Donna peers at one of many New Jersey feathered flyers and perchers as a group of six of us trudged through snow and ice to get our views.

OK, it wasn't really that bad. After all, the temperature was above freezing!



If you shop at Amazon, by using this link to Amazon, you'll pay the same, but the Fantastic 50s will earm a small commission.

Go for it!