Back to the exciting Fall Gala at the Tomasello Winery, where young opera students and professionals fill the auditorium with the glorious sounds of famous operas and related music.

     The music is interspersed with the courses of a first class meal. How can you go wrong?

     You must call Tomasello's at 800.666.9463. Ask for Laurie, who will make your reservation and charge your credit card. Ask to be seated at Don Nelson's table, then call Don to confirm. 

Don:  856-772-9270 or email

          <donnels@ yahoo.com>

Sunday, September 24, 2017

Tomasello Winery

225 N.White Horse Pike

Hammonton, NJ 08037

(See maps below)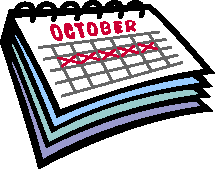 From Rt. 42:

1. 42 South to Atlantic City Expressway

2. Take exit 28 - Hammonton exit

3. Left from exit ramp to 54 North

4. Go 3-4miles through downtown Hammonton 

     until you reach a split in the road directing to Rt. 206. 

5. Take road to the right, and look for the Silver Coin Diner. This traffic light is the intersection of Rt. 30 (White Horse Pike).  This road becomes Rt. 206.

6. Turn left onto Rt. 30 West

7. Go to next traffic light

8. The Winery is on the right just past the light- A white Mediterranean style villa with 3 arches will be in front of you. 

From Cherry Hill Area: (25 - 30 minutes)

1. Rt. 73 South (from Rt.70) for about 15 minutes. 

2. Continue on traveling South past Cross Keys Rd.

3. Look for signs for 30 East as you approach Atco

4. Take Rt. 30 East, past the Ideal Clothing store.

4. Stay on 30 East until you reach Winery on Left 

     (Diagonally across from Wawa) 

Personalized Driving Directions:

Fantastic 50's chatting before the concert

Michele Scanlon

     Conductor 

        Winter Opera Gala      

         At the Tomasello Winery In Hammonton, NJ